CHINA GATE - THE RIGHT SHIPPING DECISIONS
THE RIGHT SHIPPING DECISIONS
Welcome to China Gate, a leading force in the world of shipping and trading.
Chinagate provides secure storage solutions at strategically located warehouses to ensure the safekeeping of our clients' merchandise during transit. We cater to unique storage requirements for special cargo and can accommodate most requests. Our clients often rely on us to arrange for storage, either post-customs clearance or while in bond. Our services go beyond just transportation and include extended storage, customs clearance, packaging, and assembly before delivering the merchandise to its final destination or secondary client.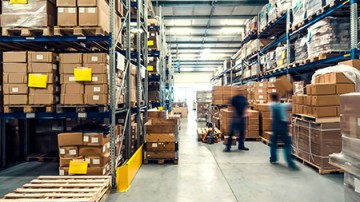 Chinagate streamlines the transport of cargo from start to finish, ensuring smooth transitions between multiple modes of transportation, including road and sea. Our comprehensive services cover everything from loading and unloading to warehousing, and our experienced team will provide expert guidance on the optimal route for your shipment.
Chinagate's extensive warehousing network, encompassing millions of square meters globally, enables us to provide our customers with enhanced speed, efficiency, and flexibility in their supply chain operations. With a diverse range of services and door-to-door cargo integrity, we are committed to delivering the best possible experience.
A customized solution at your fingertips.
Let us assist you in finding a customized solution to meet your specific needs.